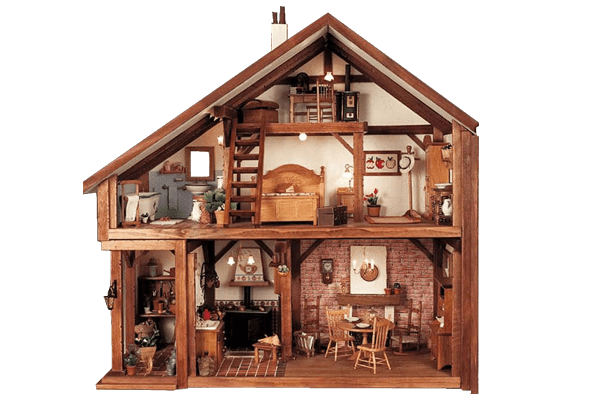 Whether you are an avid collector or are just starting out you can get everything you need for your collection online here. We provide a range of unique and sometimes exclusive items from a variety of different companies, all at cut prices! If you like the sound of this, check out or doll houses for collectors.
We provide a range of children's dollhouses and dolls house accessories suitable for children ages 3+. We take pride in the quality, durability and safety that is standard with all of our children's dollhouses and dollhouse accessories.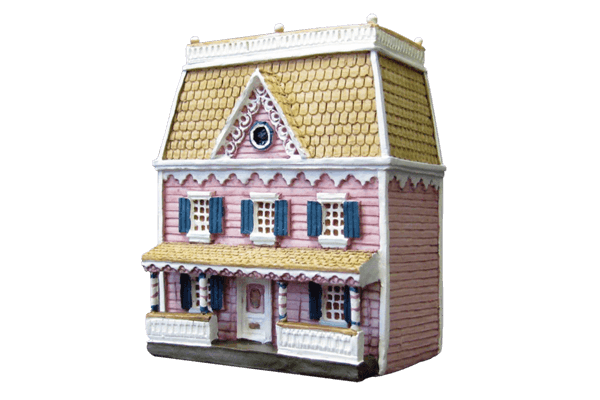 Trigger Pond/Tudor Style Dollhouses
Your dollhouse collection isn't complete without a Tudor style dollhouse. We provide trigger pond dolls houses in a range of sizes, with accessories and dolls scaled to the correct size. Choose between house kits or fully furnished packages, all designed with your preferences in mind. Similarly, if you are looking for additional authentic Tudor style furniture, you can find it here.
High-Quality
We only provide high-quality dollhouses; our kids houses are durable enough to withstand most regular child's play. Our collectors' items can be slightly more fragile but this is due to scaling and detail.
Scaled to Perfection
We stock many dollhouses in a range of sizes, including 1/12th 1/18th and 1/24th. All of our accessories are scaled down to the same size, making these dollhouses look even more lifelike.
Detailed
The detail in both the dolls houses that we provide and the accessories. We provide a range of wallpapers, furniture, dolls and other accessories to fill your dollhouse with.
Safety First
All of our kid's dollhouses and dolls house accessories that we provide are manufactured within the UKs health and safety guidelines. Please follow the age guidelines on products and supervise younger children.
Dolls houses are not a new concept, with the earliest recorded dollhouses dating back to the 16th century. Meaning that dolls houses have been around longer than modern Instagram liker bot throughout the rest of the world. The Europeans coined the term "baby houses", which were originally never intended for play but rather, as collectables for wealthy matrons. These baby houses commonly consisted of shelves and the rooms were designed with very detailed furniture. Each house was unique in both structure and accessories.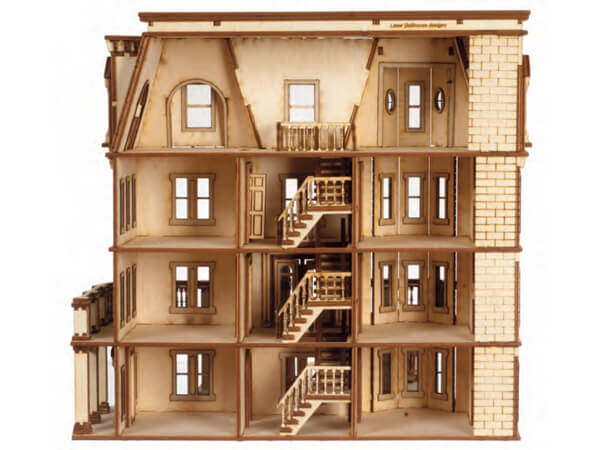 Getting into the 18th century, smaller dollhouses were created with far more realistic interiors. Before the industrial revolution, these were made by hand, making them far more unique and personalised than many of the houses you see today. However, with our wide range of accessories and dollhouse options available at MIAIM, it is possible to make it your own and with endless options, it's easy to change it up as and when you like.
Fast forward to the beginning of the 20st century and dolls houses and dolls house accessories began to get scaled. Up until then, even houses and accessories that were produced by the same manufacturer weren't sized appropriately. All of our dolls houses and dolls house accessories come in standard sizes. If your dolls house is not a standard size, it is possible for us to get products in. Get in contact today for more information or to receive a free brochure.
MIAM offers cheap furniture for every room in your dolls house